Average UK rents slowed in the second quarter of the year as the coronavirus pandemic took its toll.
Zoopla's latest quarterly Rental Market Report shows that UK rents dropped by an average of 0.8% between April and June, taking the annual growth rate in rents to 1.1%, down from 1.7% 12 months ago.
But a two-speed market is emerging, with rental growth actually up across regions outside of London, according to the property website.
Annual rental growth – excluding London – is up 2.2% as demand continues to outstrip supply in many markets.
Just six of the 64 towns and cities tracked by the rental index have shown rental falls in the past year - they are Swindon, Coventry, Middlesbrough, Northampton, London and Aberdeen.
However, a notable increase in the number of homes for rent in London and Edinburgh is not being matched by similar levels of demand, and this has had a negative impact on rental growth in these two cities.
Rents for properties in London are set to drop to the lowest level in almost six years, as a slow reopening of the economy has an adverse impact on demand.
London witnessed a 3% drop in rents during the first half of the year, and Zoopla believes this could extend to 5% by the end of the year, taking the rate to the lowest level since late 2014.
Meanwhile, annual rental growth in Edinburgh has slowed to 0.2%, down from 4% a year ago, as a drop in tourism and policy changes take their toll on landlords and the supply of homes for rent.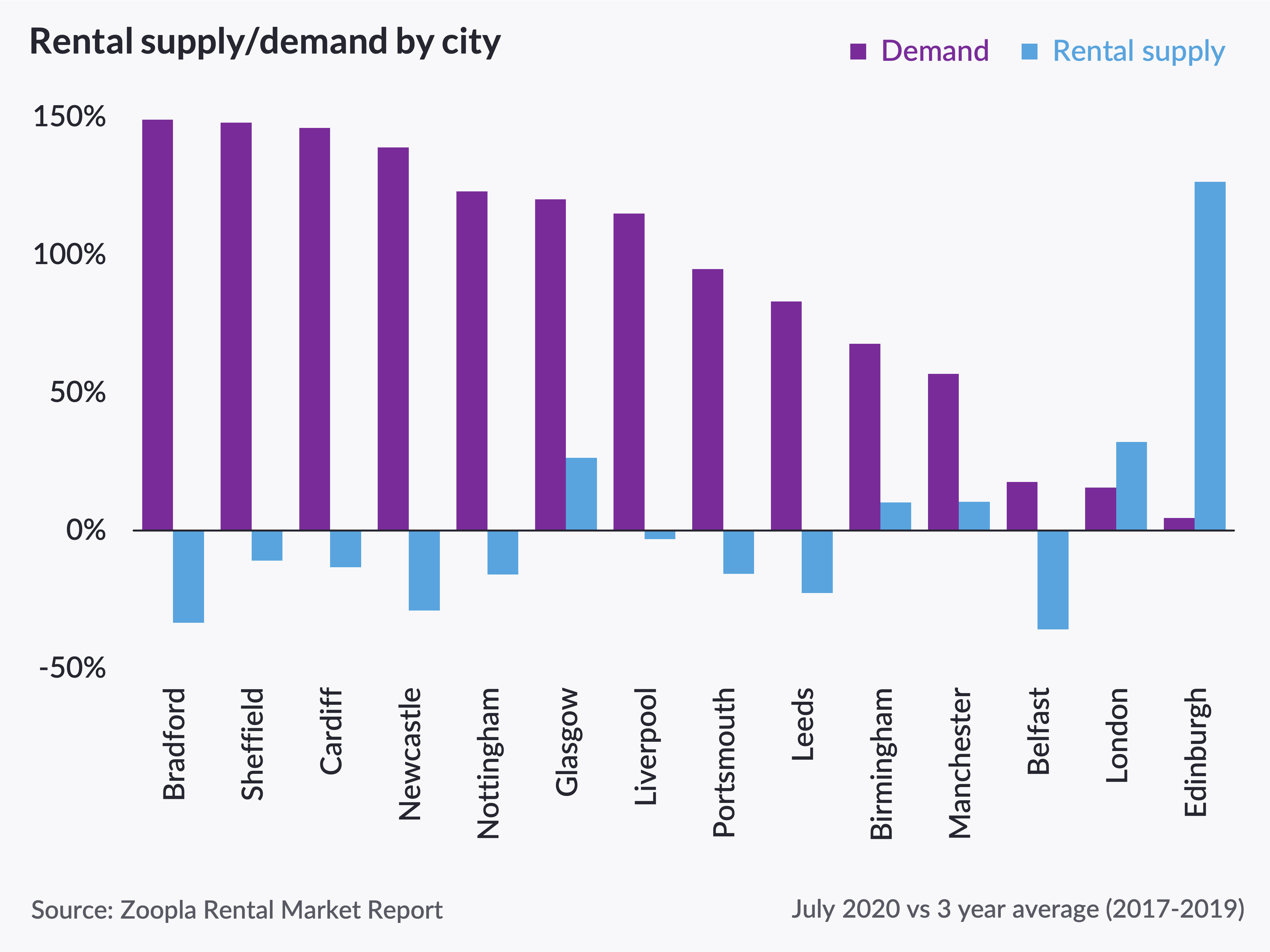 Overall, the number of homes for rent has increased climbed since lockdown ended. It is now slightly ahead of seasonal trends, with the volume of homes for rent across the UK up 7% on this time last year.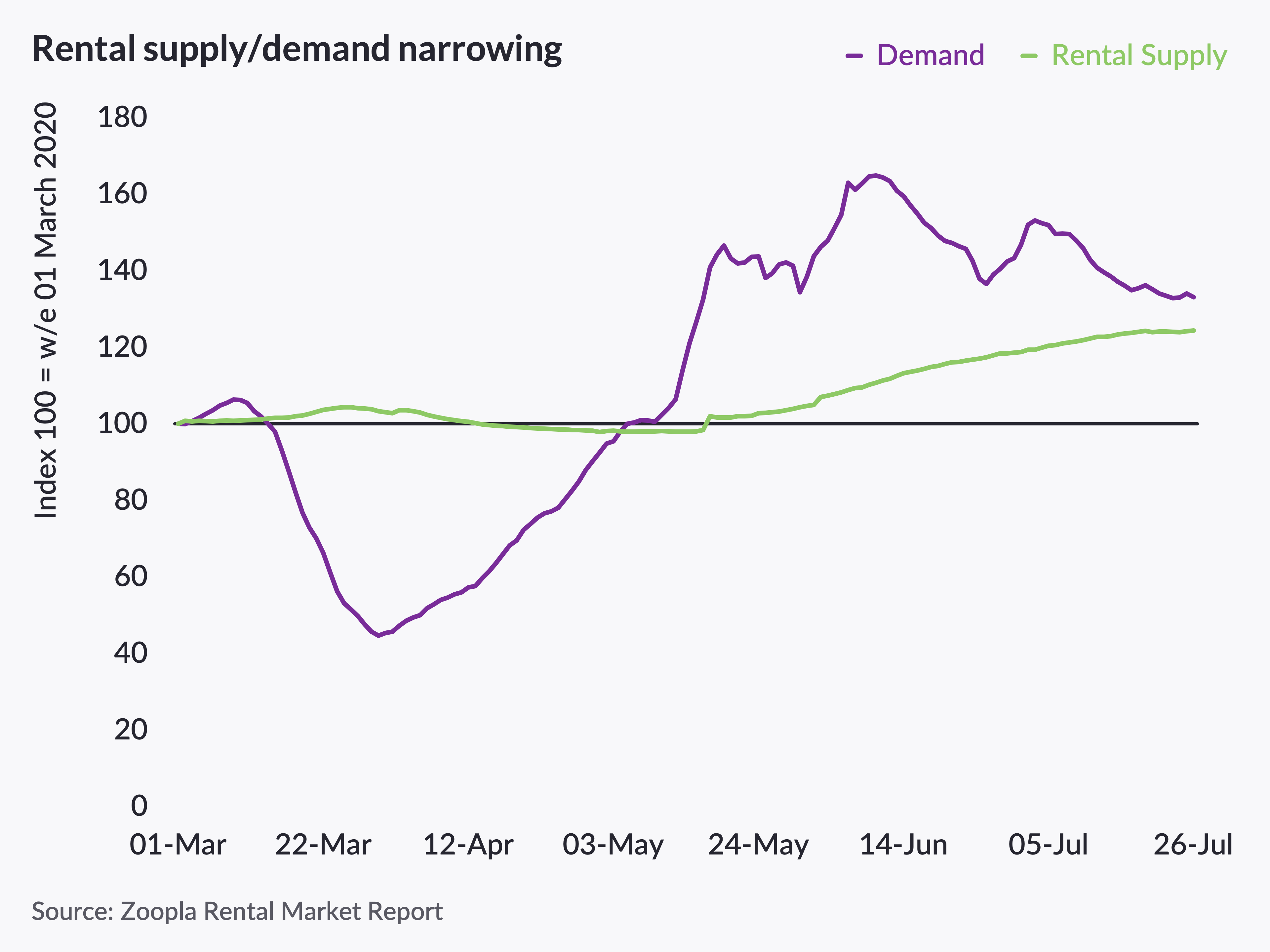 Affordability has remained largely unchanged in recent years, except for in London, where the proportion of income needed to cover average monthly rents has fallen to 45% from 54% in September 2014.